Find us
The Department of Statistics is located on the 7th floor of house B in "Södra husen" on the Frescati campus. Our building is marked with a red dot on the map below.
By public transport
Information on how to get to Frescati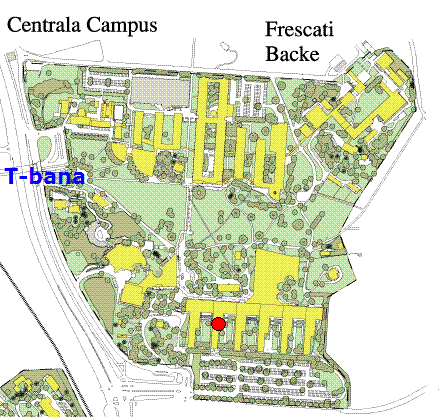 By bike or foot
There are a number of bike routes and footpaths; for example alongside the Brunnsviken (bay), along the Roslagsvägen (road) or through the Lill-Jansskogen (wood/park).
From April to October there is one station for bike hire close to the underground station and two other between the Södra huset (the south block) and the Lantis main campus restaurant. More information on how to hire the bikes is found here!
Last updated: June 7, 2016
Page editor: Håkan Slättman
Source: Department of Statistics